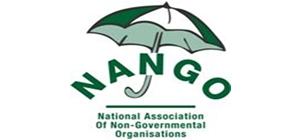 The National Association of Non-Governmental Organisations (NANGO) has noted some electoral defects in the entire electoral process among issues of concern included the bias of ZEC towards the ruling party, lack of transparency in printing, storage and distribution of the ballot paper and the late sharing of the voters roll with political parties among others.
NANGO was accredited as a local observer mission by Zimbabwe Electoral Commission (ZEC) and had 364 local observers to cover the various sampled polling stations. Our Observer Mission deployed 22 teams across the country's 10 provinces, with 9 teams predominantly in the rural areas which are Binga , Zvimba , Mazowe , Mutoko, Lupane , Gwanda among others.
Addressing a press conference in Harare today , Mrs Vere NANGO Board Chairperson said,  "We noted that the public media did not resonate with the AU charter on Democracy, Governance and Elections, as well as SADC instruments on the equitable access by contesting parties and candidates to state controlled media during elections, the election coverage by state owned media has been heavily biased towards ZANU PF"
"However, our concern has been on the subsequent use of hate and derogatory language often times levelled against women, spreading of false and sensational information and general disregard of the law in social media platforms.
"We wish to make our recommendation, that Independent Commissions must be independent and not subject to the direction or control of any political party or organisation. Independent Commissions must exercise their roles without fear or prejudice", she said
NANGO also highlighted that they will be giving their final report in due course and this report will assess the extent and impact of the observed anomalies on the outcome of the elections.